Teachers
Presenting our teaching staff, part 1:

First out this year is our most loyal champion, the one and only, Mr Chuck Brown. Teaching with him is the lovely Ms Lauren Jones. We are very happy to have them both back! ❤️
---
Chuck Brown is a current Champion level dance competitor with over 25 years of experience. He is recognized as a top international dance instructor/coach, head judge, NASDE Circuit and US Open Certified Primary Judge, DJ, event promoter, community builder and business consultant. Chuck has been the head judge at over 200 events worldwide and has helped train hundreds of judges and competitors.
Chuck is one of the most sought after instructors/coaches in WCS. His teaching methods are "out of the box" and have produced some of the fastest moving and successful dancers in WCS. He is an incredibly passionate, emotional and tough technical teacher who cares deeply about his student's dance and life goals as well as their friendships; he pours his heart into his job and many people around the world say that his passion, knowledge, spirit, and love for helping people is one of a kind.
In addition, he is the co-owner and co-event director for The After Party "TAP"; the most innovative and fun WCS event on the circuit. Chuck is known for "pushing his events past the norm." In addition to his own events, he also consults and is involved with many other events around the world.
Chuck is on the road most of the year working as a dance artist and bases between Bend, OR; Europe and Singapore. He is an avid backpacker, gear outfitter and loves sitting at coffee shops and exploring the world. When he is not dancing or hiking, he works for Fjällräven®. ❤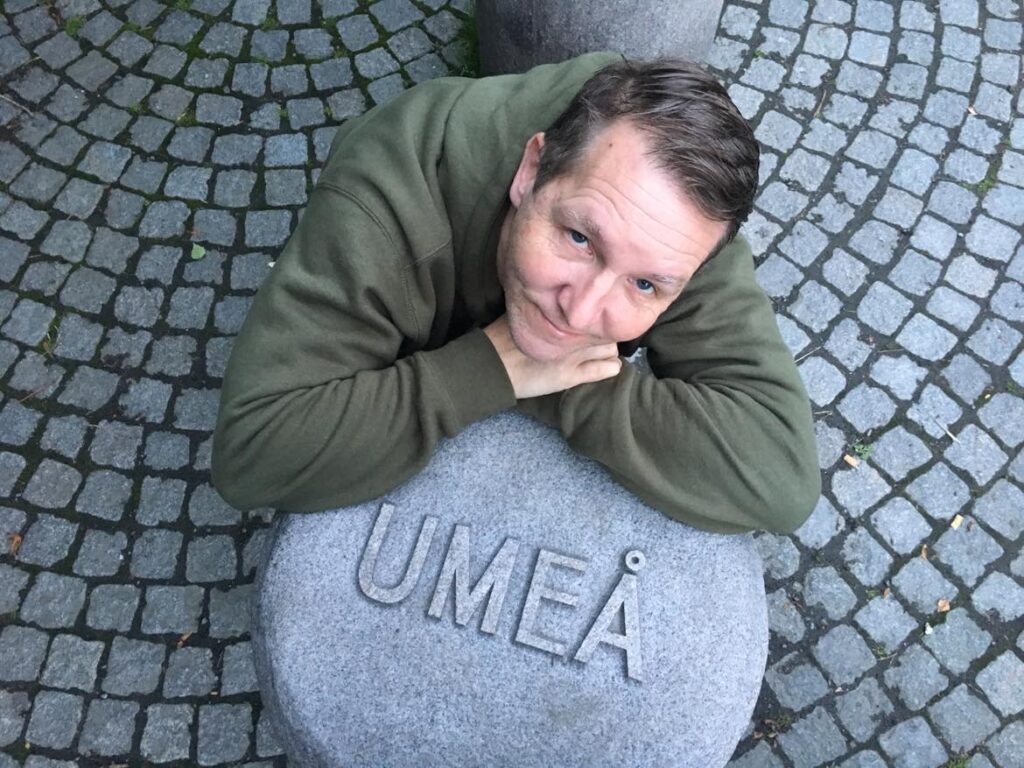 ---
Lauren got into West Coast Swing back in 2011 thanks to her wonderful mum but moved to Vietnam shortly after. 5 years later, she scooted over to Singapore, fell in love with WCS again as well as the community there and social danced her heart out before making her way through Europe in 2019.
Although she has dabbled in salsa/bachata and smooth jive on a social level, it is WCS that has her hooked. Whilst achieving All-Star level in 2022, it is the social floor that is her happy place; she loves the balance between connecting with a partner on the floor and the freedom of self-expression, all to a wide range of music genres.
She is over the moon to be working with the inspiring dancers of the community and her aim is to leave each person she dances with smiling, be it at her or with her! ❤️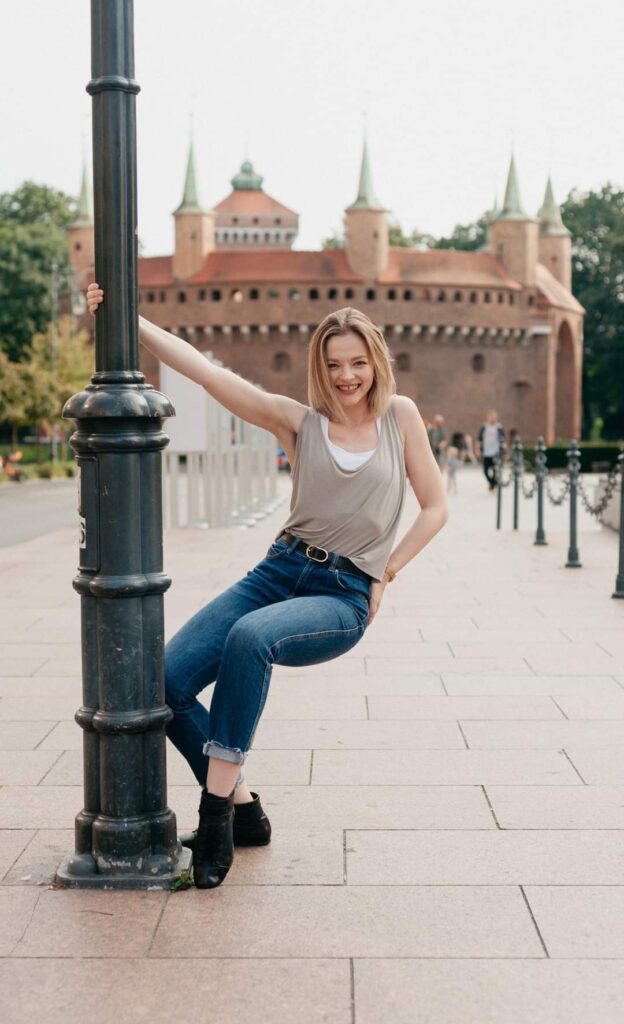 ---
Presenting our teaching staff, part 2
Back with us another time is the wonderful Mr Miquel Ménendez, this year with another one of Finland's west-coast-swing-dancing Hannas, Ms Hanna Ojanaho. Those of you who have attended Umeå Westie Weekend have met her before, and we are happy to welcome her joining us at Rock the Barn. ❤️
---
Miquel presents himself:
I started with country dancing at the age of 15. That gave me a lot of knowledge about how body movement works and then applied it into my couple dancing. And danced wcs as part of the dances required for qualifying in country dancing. After dancing it for 15 years and winning titles, I wanted to shift something so since 2013-2014 I focused mainly in WCS as I found it really interesting the way the dance works and how it's structured. Dancing currently in the All-Star division and trying to bring my speck of sand to this amazing dance, hope you find my way of teaching and dancing of your likes and hope to see you on the dance floor! ❤️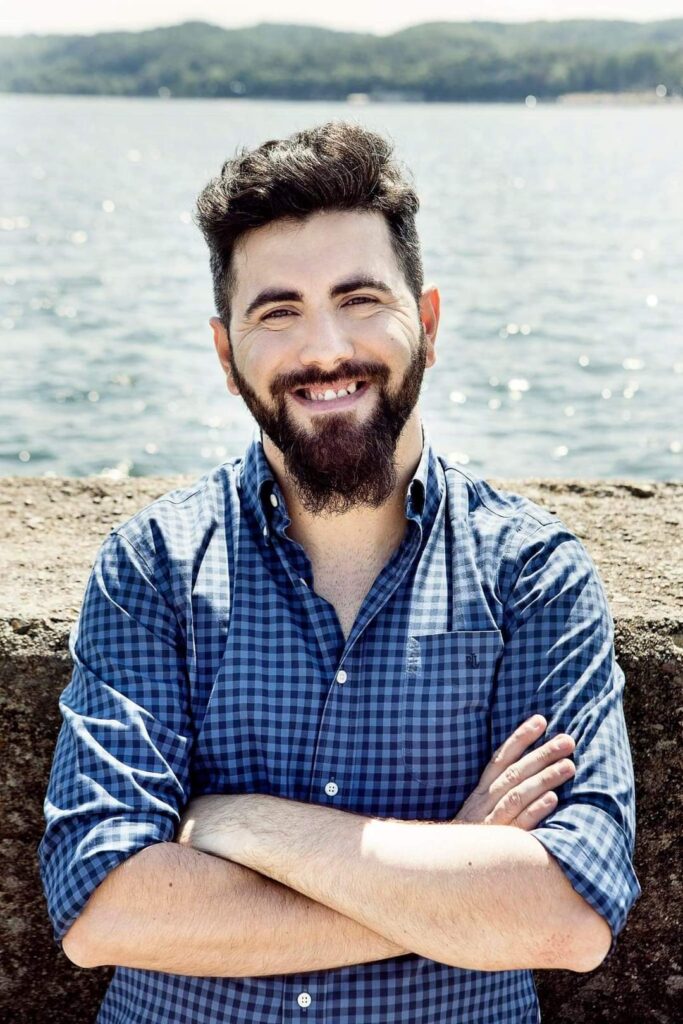 ---
Hanna is a Finnish dancer, dance teacher and performer who started her dancing journey at 9 years old doing various solo dance styles. However, the biggest love of her dancing life was born when she was introduced to dancing with a partner. So much so, that eventually she studied herself a degree in Bachelor of Culture and Arts, graduating as a dance teacher in 2010. Since, Hanna has been an active part of Finnish dancing culture, teaching and sharing her love for connection, musicality and technique.WCS was introduced in Hanna´s life 2013. She was mesmerized by the playfulness and the level of communication in the dance and got hooked right away. Hanna and her dance partner brought WCS to their then hometown Oulu and started to create a community of WCS dancers there. In class, it is important for this bubbly, expressive teacher to have a relaxed learning environment as well as a strong pedagogical approach to teaching. ❤️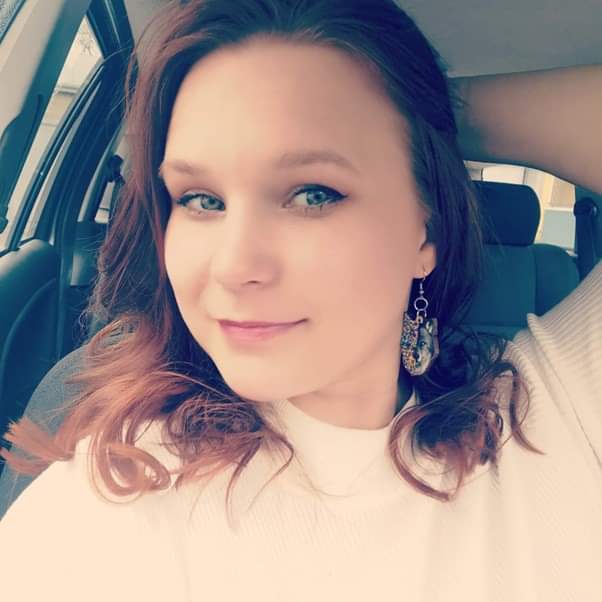 ---
Presenting our teaching staff, part 3

Today we present another original member of our teaching staff, the awesome Ms Sonya Dessareault.
We are also really happy to introduce the newest member of our Rock the Barn family, and fellow Canadian to Sonya, Mr Nelson Clarke. ❤️
---
Sonya began her career when she went to school for modern dance in her hometown of Montreal, Quebec. Afterwards, she worked professionally as a salsa and latin street dance teacher. Sonya discovered west coast swing through a crossover performance at a salsa congress.
Sonya loved the freedom of expression in west coast swing and knew she had found her dance. With her trademark intensity, she trained and quickly moved up the ranks. She took a risk and left everything she had in Montreal and went to Europe. She began by teaching at a west coast swing event and from there was invited to teach all over the continent. Sonya began a partnership with Stephen White at that time, together producing several notable and iconic showcase and classic routines.
Sonya believes all great dancing comes from learning to understand and then having fun with what you know. She's technically precise and thorough in her teaching methods and structures. She's known for her fierce commitment to personal growth in herself and others, both on and off the dance floor. Now, Sonya works full-time to empower people in partner dancing to dance free. ❤️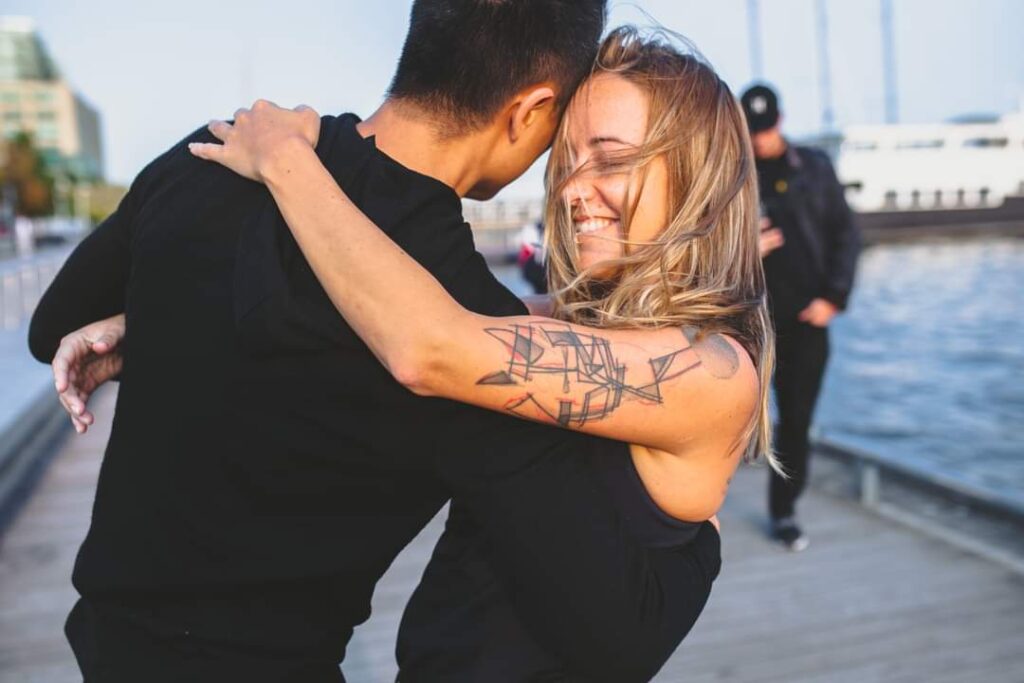 ---
Nelson Clarke was introduced to Line Dancing by his grandmother in the town of Cornwall, Ontario, when he was just 11 years old and took to it like a fish to water. By the time he was 18, he was teaching group classes in Ottawa and the surrounding area. Three years into teaching he joined a Line Team that toured and performed across North America.
While on tour in 2005 he came across a West Coast Swing class at a local bar in Connecticut, joined the class and never looked back.
By 2007 he was attending and competing at WSDC events working his way up the ladder to Allstar both as leader and a follower.
In 2014 Nelson moved to Toronto and started teaching intermediate level weekly group classes with great response until 2020. He is currently teaching private lessons and monthly workshops as well as specializing in choreographing Pro Am routines, Team routines and Jack & Jill /Invitational routines. ❤️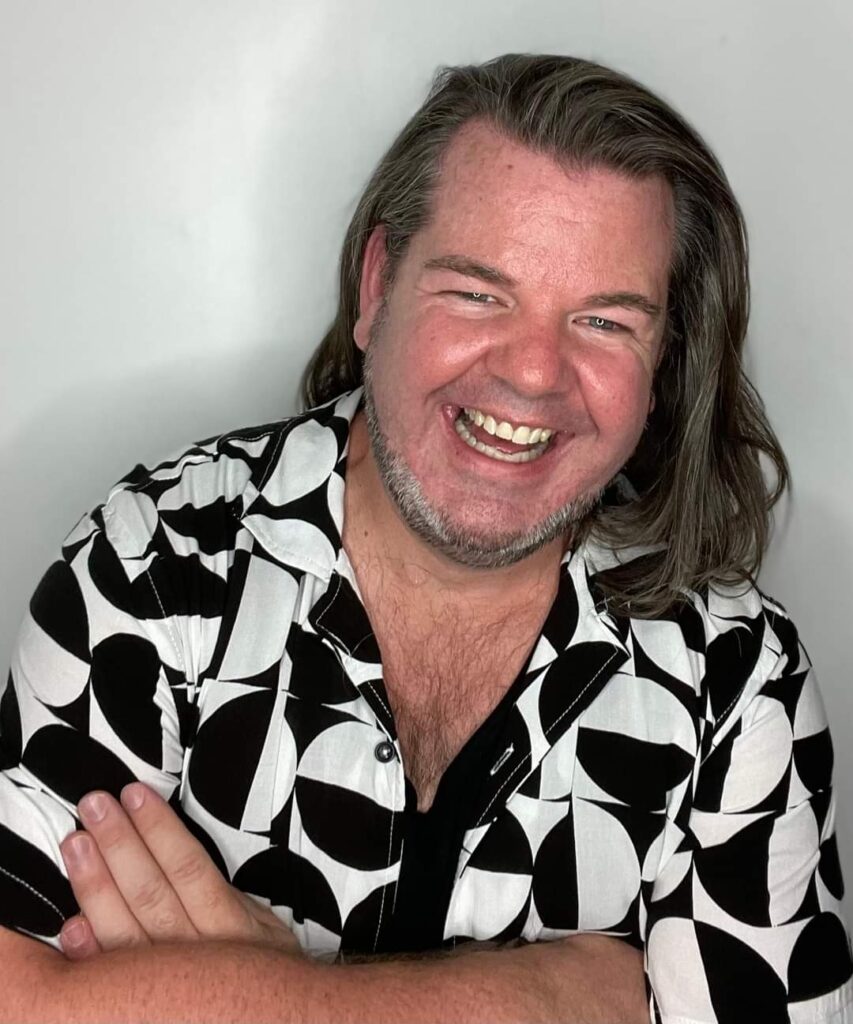 ---
Presenting our teaching staff, part 4 and the last couple to present in our lovely teacher line-up!
We are really happy to welcome Maxime and Torri Zzaoui back to Rock the Barn. They have, with the exception of 2022, been part of our crew since 2017 and always bring joy to our event and new perspectives to west coast swing. ❤️
---
Maxime started dancing at the age of 5 in Lyon, France. He studied contemporary at the Conservatory for 6 years before starting his career in the West Coast Swing community. He is now one of the top male professionals, and was the first European to place in the top 5 of the Classic division at the US Open 2012. ❤️
Torri began dancing when she was 3 years old in California, USA. She has studied other dances, but has always been a part of the West Coast Swing community; she has won the Young America/Young Adult divisions a total of 6 times at the US Open. Torri was the first and only person to win both the Classic and Showcase division in the same year at the 2010 US Open, and continued to win the Showcase division for the next 4 years. ❤️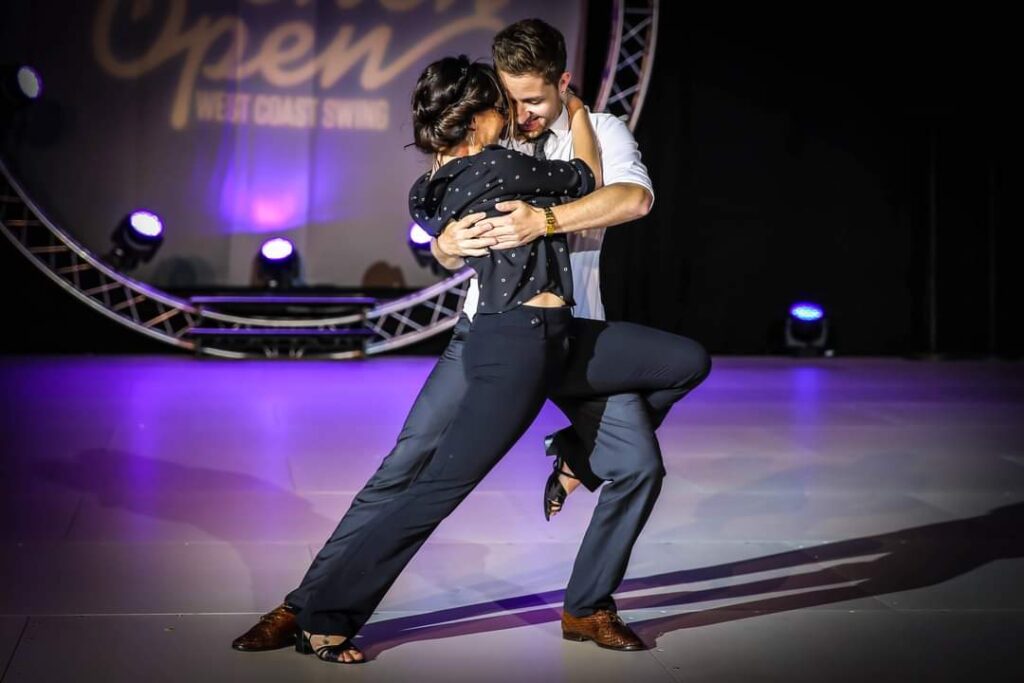 Maxime and Torri have built a partnership and travel the world teaching together. They love the fun and social atmosphere of West Coast Swing, and always want to make their classes informative yet enjoyable for everyone. ❤️❤️❤️